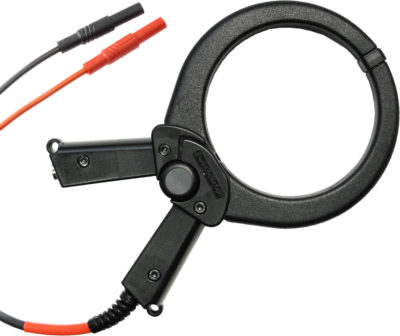 Clamp-on Transformer PM100 (100 mm)
Product ID: V14158
Request a quote
Clamp-on Transformer PM100 (100 mm)
Clamp-on transformers are special accessories for cable tracers and they are intended to be used when direct galvanic connection to cable is not possible. Such targets are e.g. mains cables or cables whose terminals are not available. Also telecom cables, which can´t be connected to without interference, can often be traced with Clamp-on transformers. The PM100 fits around a cable with 100mm maximum diameter.
When operating with mains cables always remember that clamp-on transformers should never be connected to single mains (phase) wires carrying more than 30A current.
PM100 is the recommended clamp-on transformer for Vesala Compact Transmitter CTT33.
Categories:
Transmitter Accessories