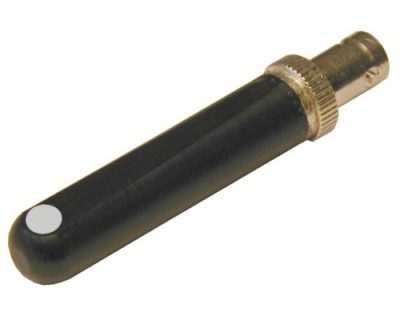 Receiver Probe LA5 (inductive)
Product ID: LA5
Request a quote
Receiver Probe LA5 (inductive)
LA5 is a small inductive probe for tracing and identifying cables or wires when the distance to the target object is less than 15cm. The probe is at its best indoors, e.g. for tracing cables inside walls or detecting a certain cable on cable shelves and for identifying pairs at joints.
The finger shape construction of LA5 makes it ideal for identifying pairs inductively e.g. at joints, provided that a minor current can be induced to the pair with a transmitter. Probe is inserted between the pairs and when the tip of the probe gets near the correct pair, a loud signal can be heard. The bigger the current, the louder the signal. Feeding to a short-circuited pair makes it even possible to distinguish a certain cable from others.
LA5 dimensions are 74mm x 15mm.
Categories:
Copper network accessories and adapters
,
Receiver Accessories
,
Vesala