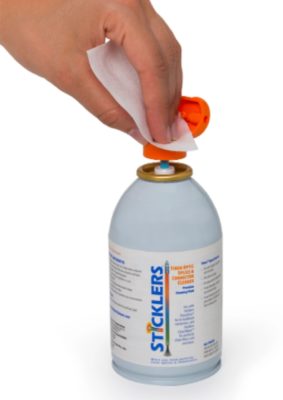 Fiber Optic Splice & Connector Cleaner MCC-POC10M
Product ID: Y41129
Request a quote
Fiber Optic Splice & Connector Cleaner MCC-POC10M
In terms of the world's best fiber cleaning fluid, this is the economical, jumbo-sized container of the Sticklers™ Fiber Optic Splice & Connector Cleaner. Key features include:
Completely removes dust, dirt, fingerprints, moisture and dissipates static from 2,200+ end faces
Cleans in seconds
Dries instantly
Safe on all surfaces
Non-flammable. Non-hazardous. Non-regulated
Unlimited shelf life
Military approved
The fluid is a nonflammable liquid specifically engineered for fiber optic connectors and for use during fusion splicing. Ultra-pure, no residues, fast-drying, spill-proof.
Categories:
Fiber Cleaning
,
Sticklers