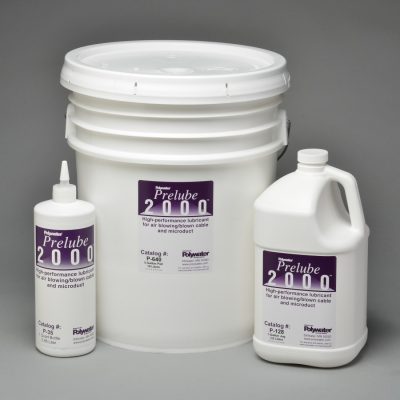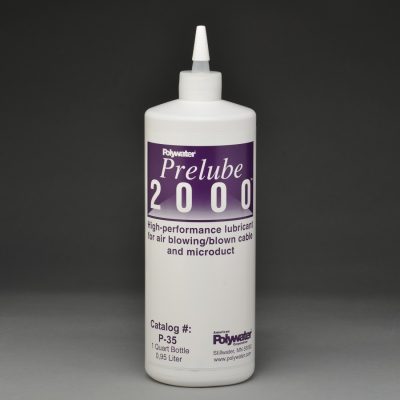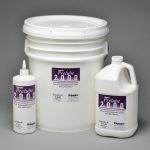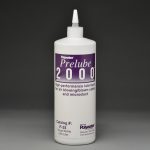 Polywater Prelube 2000
Pyydä tarjous
Polywater Prelube 2000
Polywater Prelube 2000 Lubricant
Increases installation distance when blowing fiber optic cable.
Polywater Prelube 2000™ is developed for conduit pre-lubrication during cable blowing. It reduces frictional drag and increases the distance cable can be installed in a continuous length through its efficient coating thickness.
DESCRIPTION
Polywater Prelube 2000™ reduces frictional drag during cable blowing and increases both length and speed of the installation. Prelube 2000 has a proven record with air-assisted installation of cable.
Prelube 2000 is a high-performance, lubricant designed specifically to coat duct prior to cable installation. It is highly concentrated and works with a very thin coating. Once dried, it continues to perform. It is suitable for all types
of communication cables and ducts. The residue is a thin, slippery film that retains lubricity for months after use.
Prelube 2000 was formulated while the first cable blowing machines were being designed and introduced. Field studies quickly proved the benefit of this specialty lubricant. Prelube 2000 is optimized to this installation technique.
FRICTION TESTING
Prelube 2000 was blown through 1000 ft (300 m) polyethylene duct using standard cable blowing  equipment and sponge applicators. Coefficient off ffriction (COF) was tested at three different points through the length of the installation. COF was determined using a standard reel test procedure.
Prelube 2000 shows good coating and friction reduction throughout the installation length.
https://videos.polywater.com/watch/1vsVLGrkwG5PaN6aQzR2or?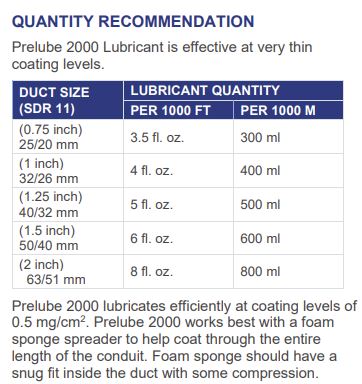 Kategoriat:
Kuiturakentaminen
,
Polywater puhdistustuotteet