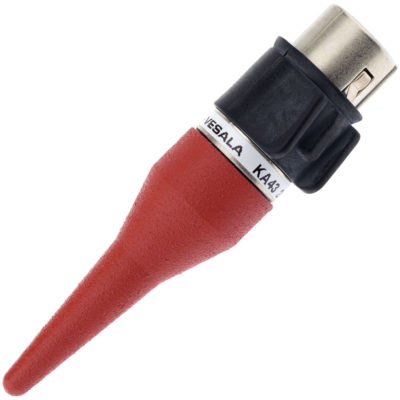 KA43 Wire Tracing Probe for CL43
Product ID: KA43
Request a quote
KA43 Wire Tracing Probe for CL43
Turn the Vesala CL43 Compact Locator into a fully fledged Open Circuit Wire Tracer with the Vesala KA43 Wire Tracing Probe. In open circuit conditions it allows you to:
identify circuit breakers and fuses
trace wires and mains cables  boyh indoors and outdoors
trace telecom cables and identifying wire pairs
The KA43 does not require actual physical contact with the wire.
!This product is an additional Probe to the Vesala CL43 Compact Locator. It does not function without it!
!You need a signal generator / transmitter to feed the signal into the wire you wish to trace / identify. You can use the small and powerful Vesala CTT33 or any other device generating a 33 kHz or 10 kHz signal!
Categories:
Receiver Accessories
,
Vesala