News
20.09.2019
Platinum Credit award to H. Vesala Ltd.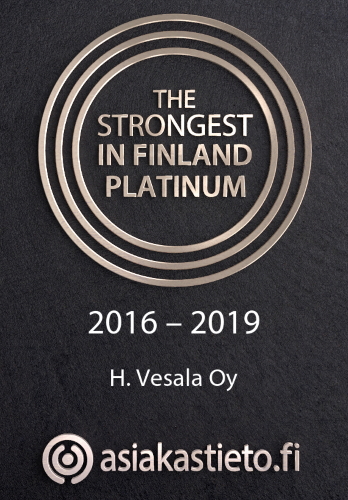 Suomen Asiakastieto Oy, Finland's leading provider of business information, awarded H. Vesala Oy with the "The Strongest in Finland – Platinum Certificate" this week.
The certificate is visible proof of a company's positive financial figures, creditworthiness, reliability and excellent solvency. It is awarded to companies that "are powerful influence in the Finnish economy now and in the future".
We all at Vesala are very proud of this and will continue hard working for the future. This award is also a proof of that we are a reliable partner.