Uutiset
01.08.2023
H. Vesala Oy has bought the business of Helsingin Laatulaite Oy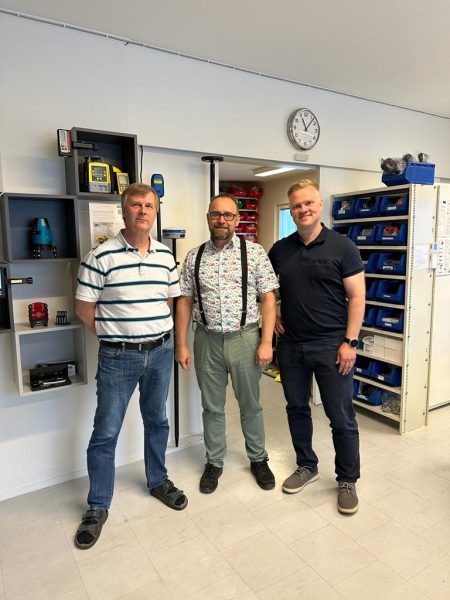 Helsingin Laatulaite Oy and H. Vesala Oy have entered into a business transaction whereby the business of Helsingin Laatulaite Oy will be transferred in its entirety to H. Vesala Oy from August 1, 2023. Helsingin Laatulaite Oy's operations will continue in the future under the name of H. Vesala, Helsingin Laatulaite will remain an auxiliary business name.
In connection with the transaction, the employees will be transferred to H. Vesala Oy, with the exception of the CEO. Operations will continue for the time being in Helsingin Laatulaite Oy's office in Helsinki, and with the sale, customers will be able to get an even wider range of services.
The acquisition follows H. Vesala Oy's strategy, increases and strengthens the company's know-how and a more comprehensive supply of measuring devices. This creates added value for existing and new customers in the form of more versatile customer service and wider maintenance services.
Maintenance services will also gradually move to Nummela. We forward repair orders to the equipment manufacturer and perform equipment checks and cleanings even while waiting on site.
More info:
Janne Hirsimäki
CEO, H. Vesala Oy                

tel. 050 408 8522